Home | Contact us
In-Vessel Retention Strategy Benchmark
The original analysis cover page is shown below. Two of the cases are benchmarked by using PCTRAN.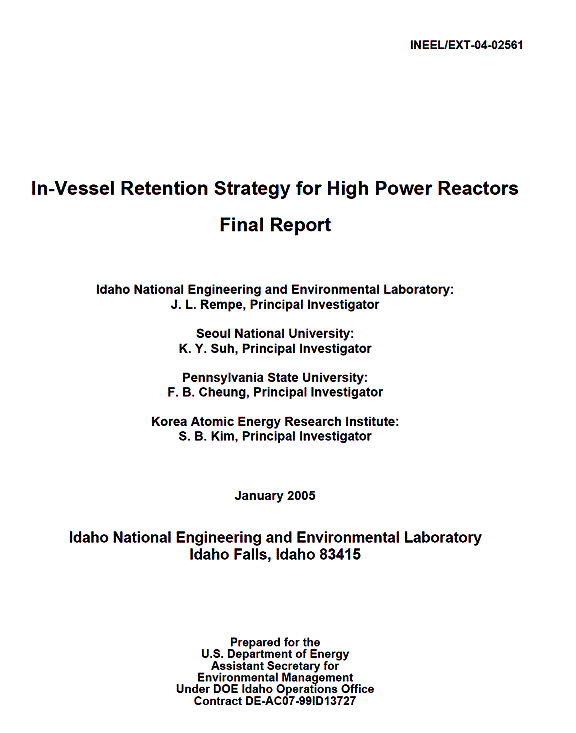 Summary
PCTRAN APR1400 model was used to benchmark the report INEEL/EXT/04-06521 "In-Vessel Retention Strategy report" by US Idaho National Lab, Seoul University, Penn State University and KAERI (2005). Two cases are selected: case 1 is a 9.6 Inch Cold Leg LOCA without Safety Injection Pump injection, and case 2 is station blackout with total loss of feedwater. Both have reached general agreement in timing of core uncovery and meltdown, peak temperature in the fuel and amount of hydrogen generation.
Case 1 9.6 in Cold Leg break without SIP
A cold leg 9.6 inch or 465 cm2 break is initiated with loss of AC power in The reactor and RCP trip on the break and all safety injection from the IRWST fail. The SIT works until its inventory is exhausted.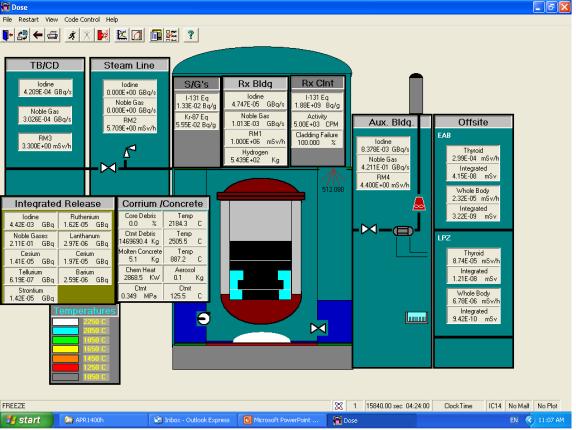 PCTRAN/APR1400 containment mimic showing vessel penetration before cavity flooding system is used for in-vessel retention.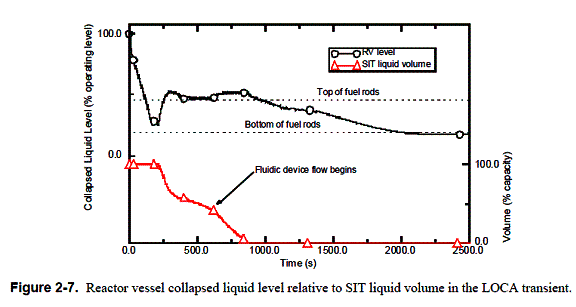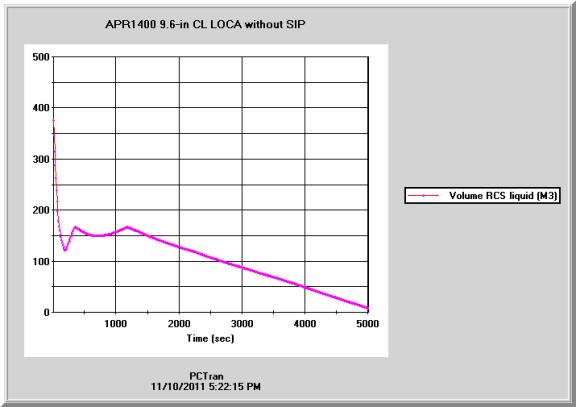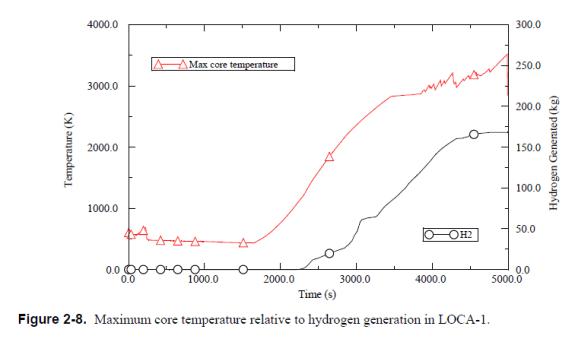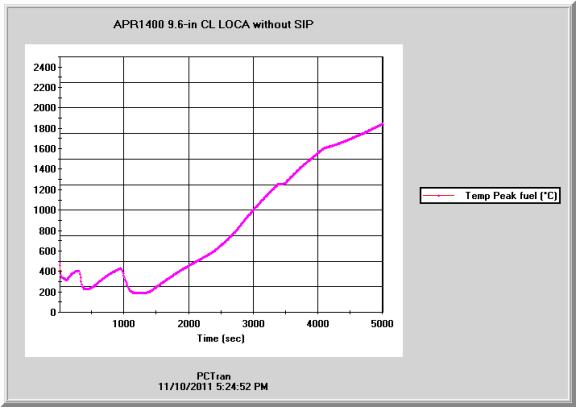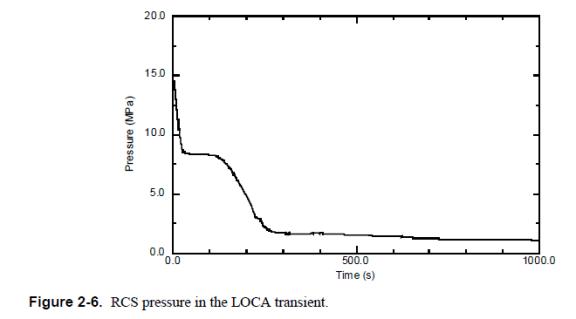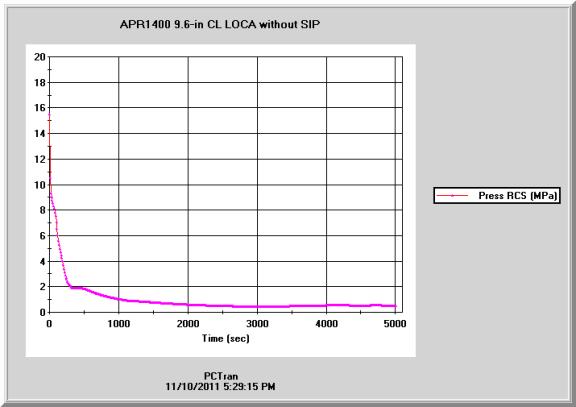 Case 2 Station Blackout Total Loss of Feedwater
Assumption of this case is reactor trip at run start, MSIV closure at 2 seconds and total loss of feedwater in 5 seconds. The SG safety valve at the pressurizer side stuck open after its first lift.