Home | Contact us
Steam Generator Tube Rupture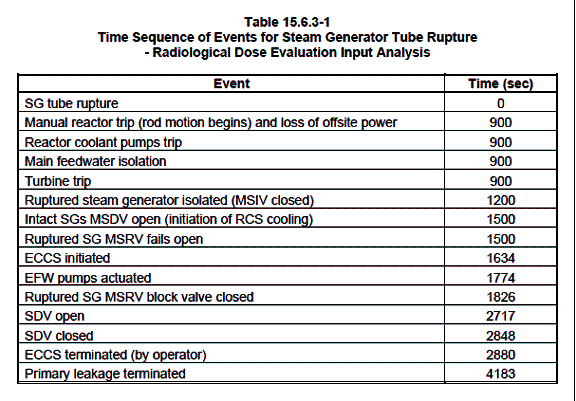 At 900 second PCTRAN run manual trip the reactor and reactor coolant pumps, lock closed TBV, disable pressurizer heaters, charging pump and close letdown valve.
At 1,200 seconds close both MSIV's
At 1,500 seconds lock open ruptured side MSRV and intact side MSDV ECCS starts automatically shortly after.
Ruptured side MSRV isolated at pressure about 700 psia.
At 2,717 seconds open pressurizer SDV, close it soon after.