Home | Contact us
5 Total loss of Feedwater
PCTRAN run starts with shutting off all feedwate pumps. After turbine and reactor trip, BRU-K turbine steam dump and BRU-A SG atmospheric relief cycle to relief the steam. FASV closure occurs at SG level drops by 500mm. PCTRAN models PHRS heat removal rate proportional to steam-to-ambient - air delta-T and heat transfer coefficient. The latter is proportional to the natural circulation flow to the 0.8th power.
PSAR used PRZ heater is used to raise the RCS pressure to 16 MPa again to keep level in scale. Not needed in PCTRAN.
| | |
| --- | --- |
| Time | Event |
| 0 sec | Loss all MFW pumps, turbine trip |
| 40 | SG level 2.05M (-500 mm normal) reactor trip, shut all MCP's, turbine trip, reactor trip. BRU-K and BRU-A relieve the steam. |
| 150 | SG level 1. 65M (-900 mm) close all FASV's |
| 250 | Start SG PHRS |
| 4000 | RC coolant temperature down to 280C, primary pressure 16 MPa, SG pressure 5 MPa, pressurizer and SG level on scale, similar to PSAR end condition at 10,000 sec. |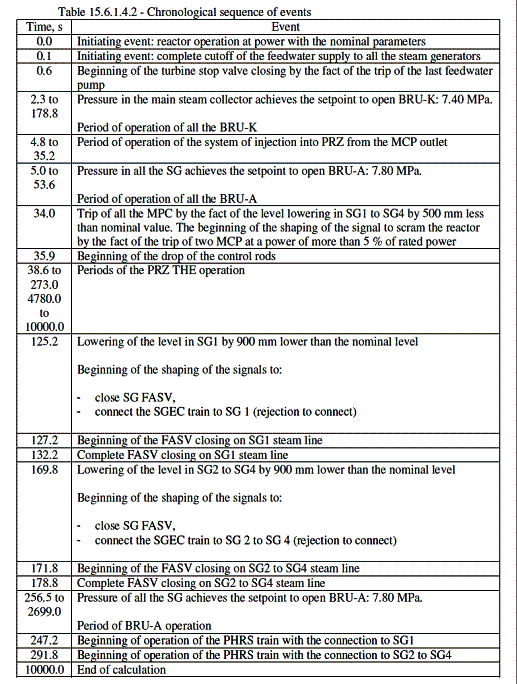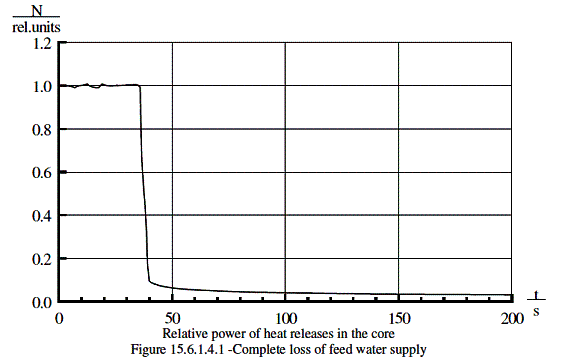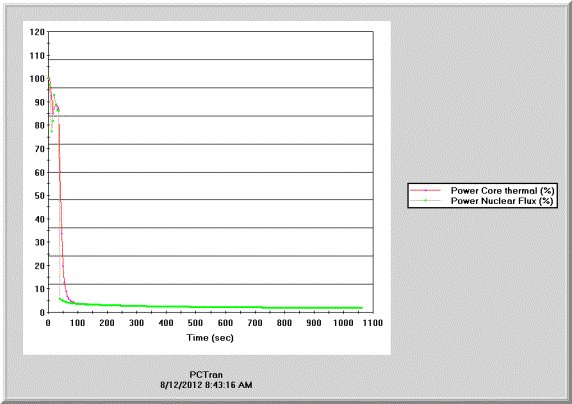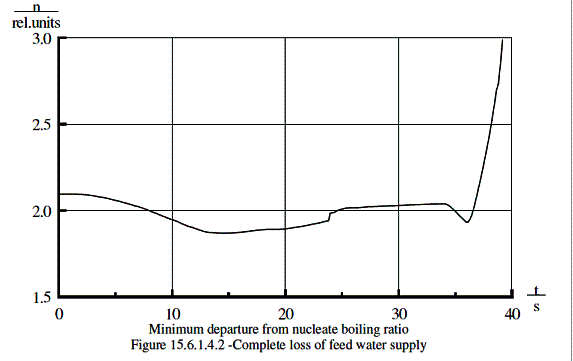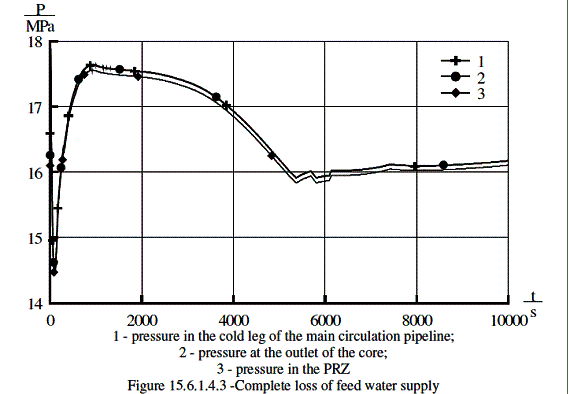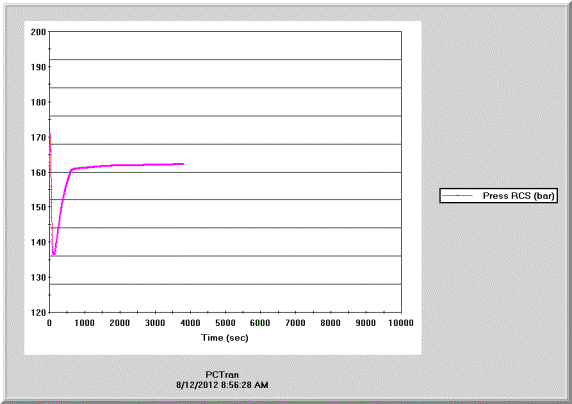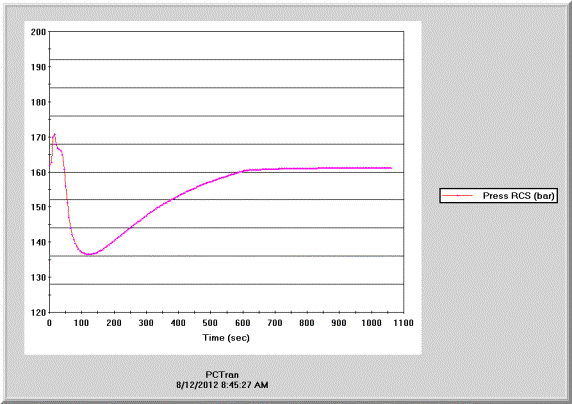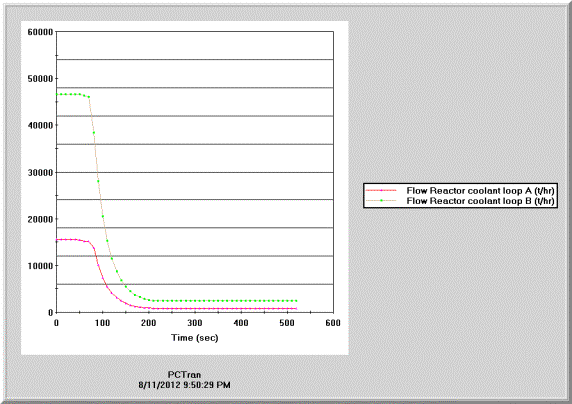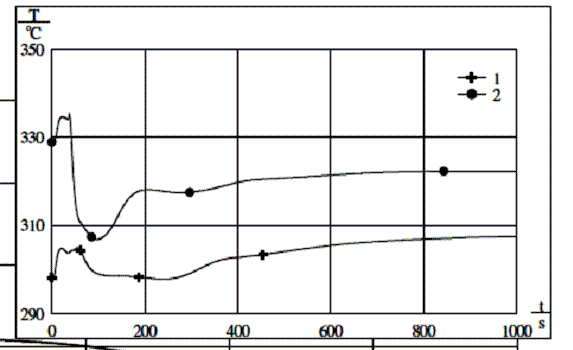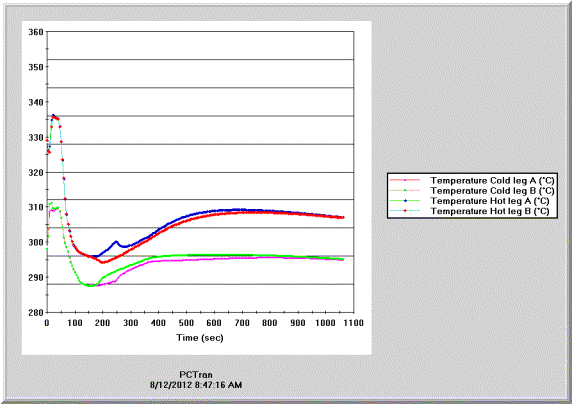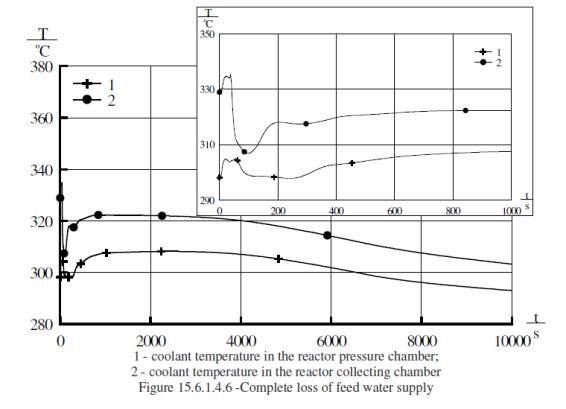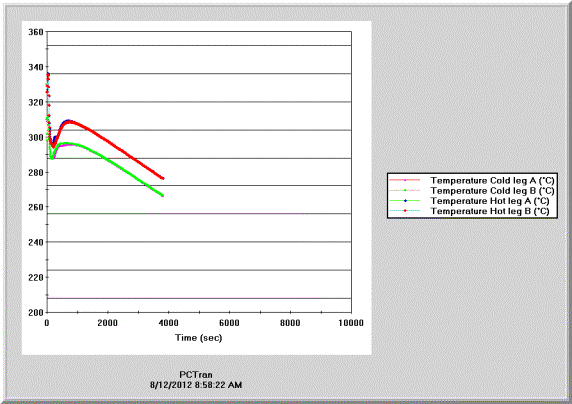 .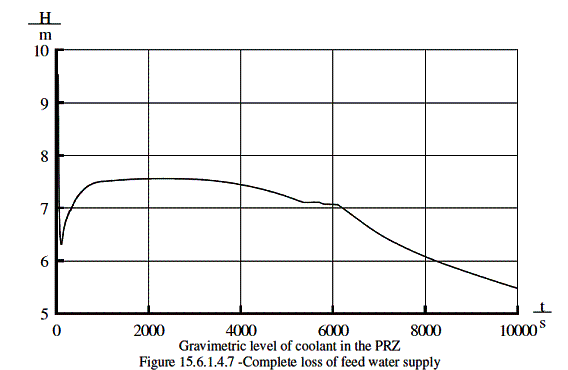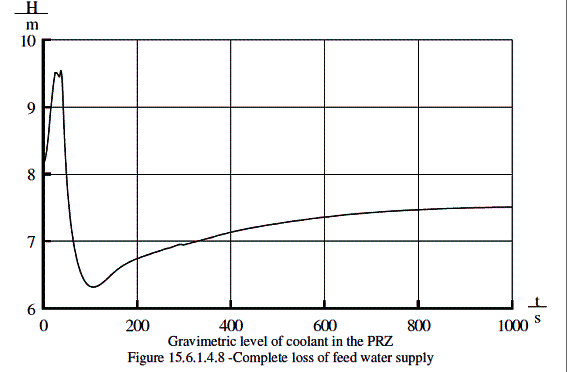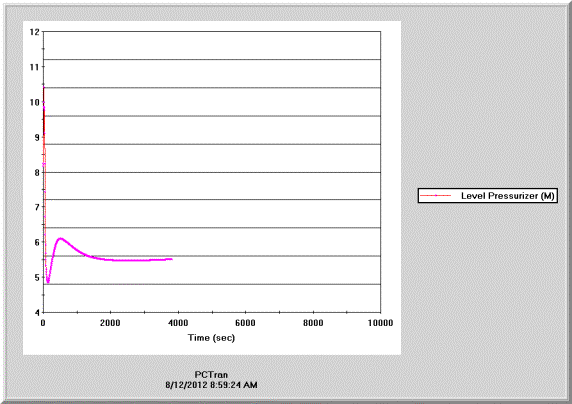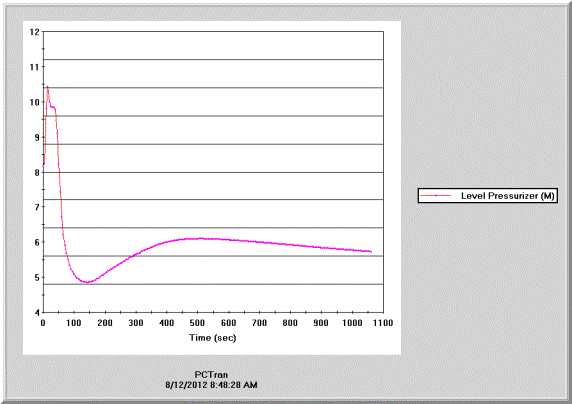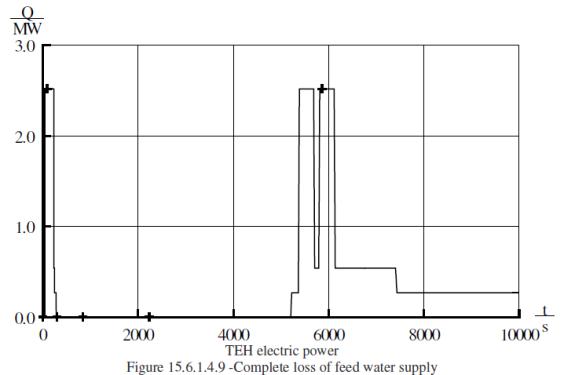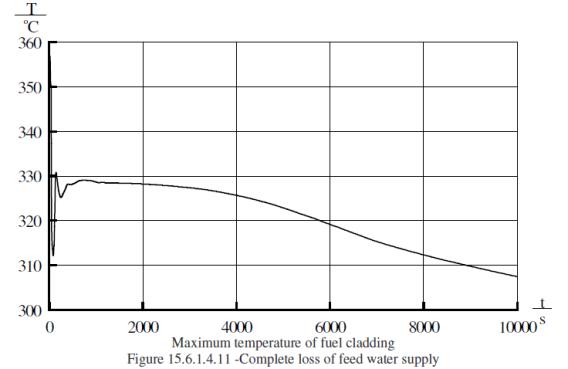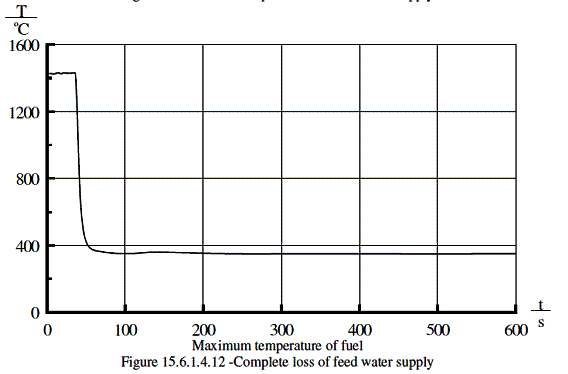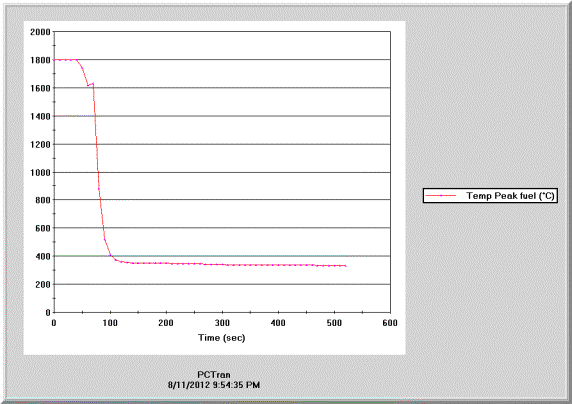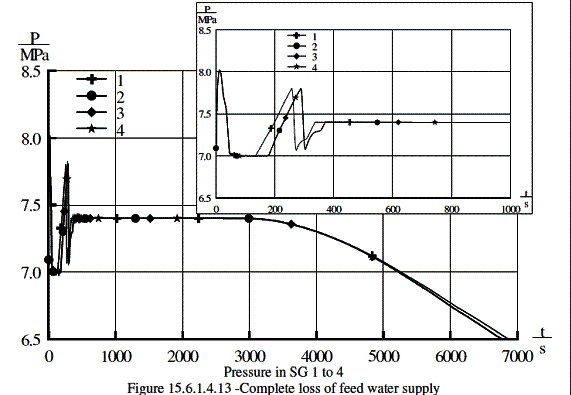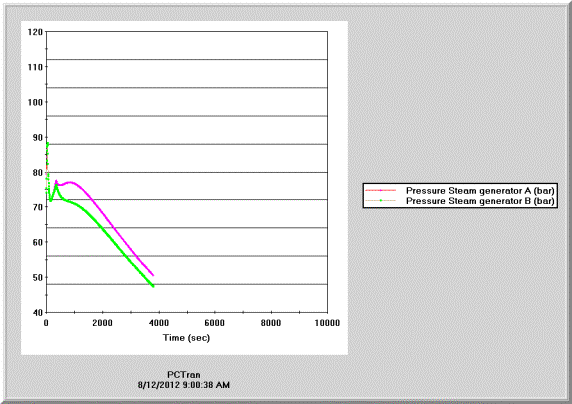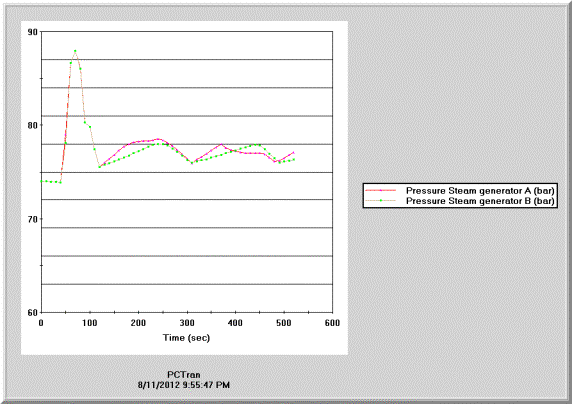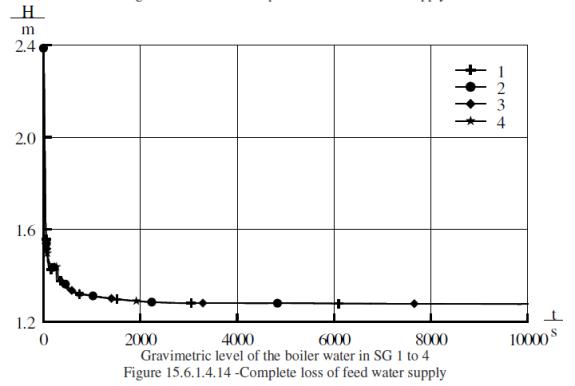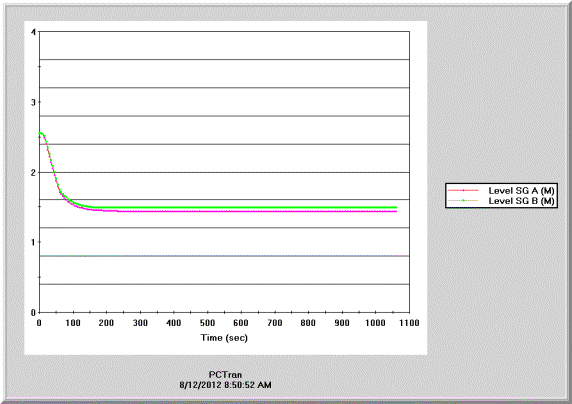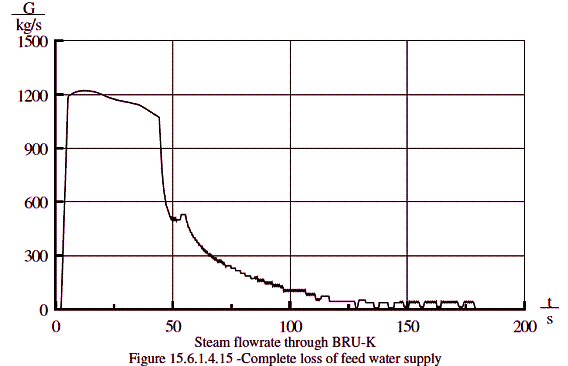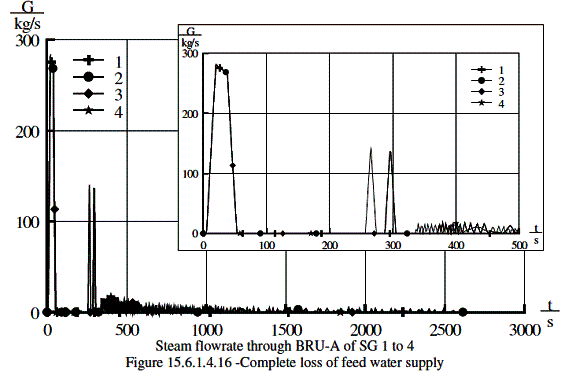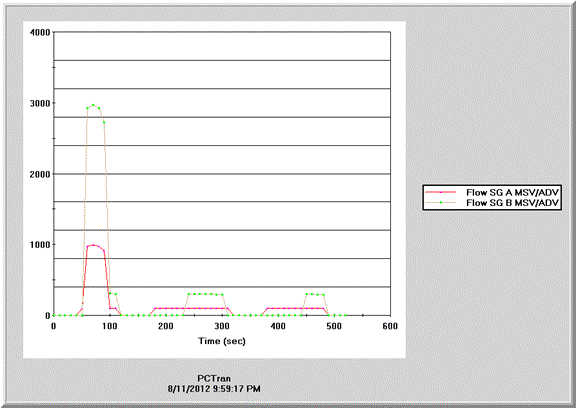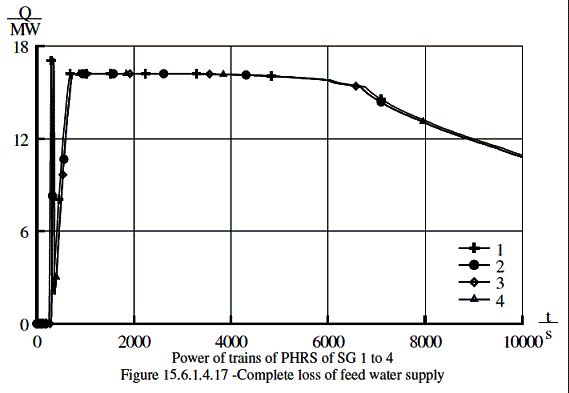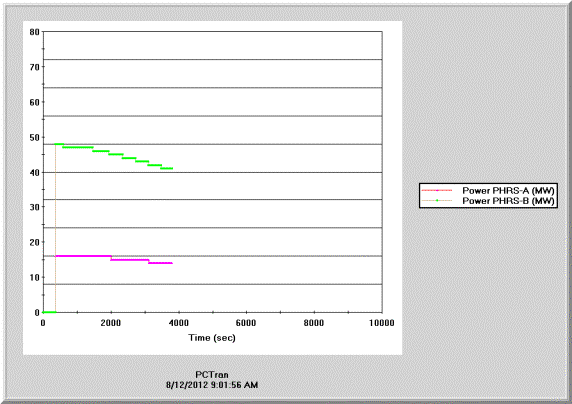 PCTRAN VVER 1200 has basically reproduced the above sequence and reached the same conclusion. The passive heat removal system of the steam generators can remove the core decay heat for indefinite time. The pressurizer heaters are used to maintain the primary coolant around operating pressure.