Home | Contact us|
The Chinese CPR-1000 is based on Westinghouse or Areva 900 MW series 3-loop PWR that has the largest share in current world nuclear power production. Although it belongs to the older generation, new design has digital control, improved fuel economy and durability up to 60-years plant life. Most importantly, mature experience can guarantee the capital cost below $2000/KW and construction period within five years. Our PCTRAN was also first developed according to the 3-loop plant and has accumulated the most extensive cases.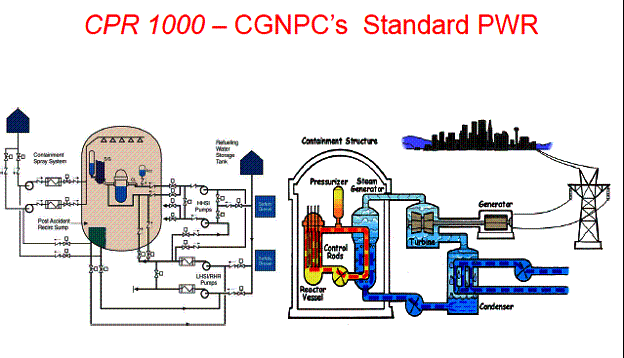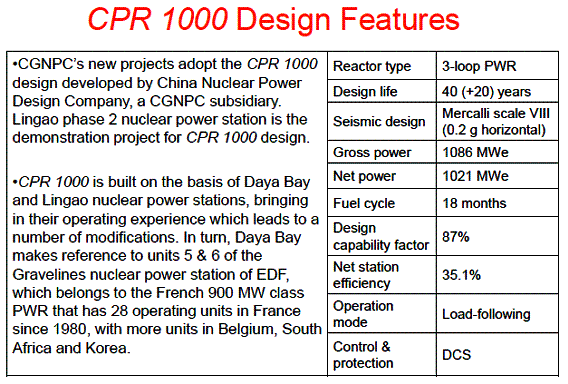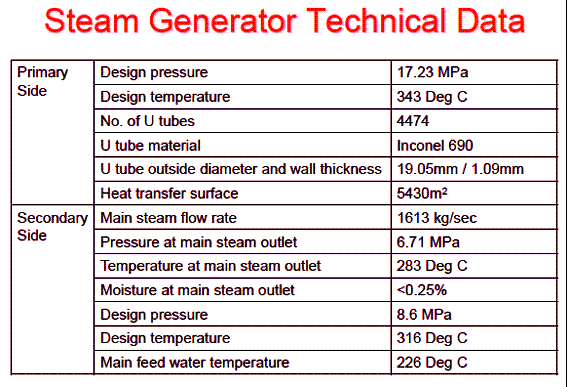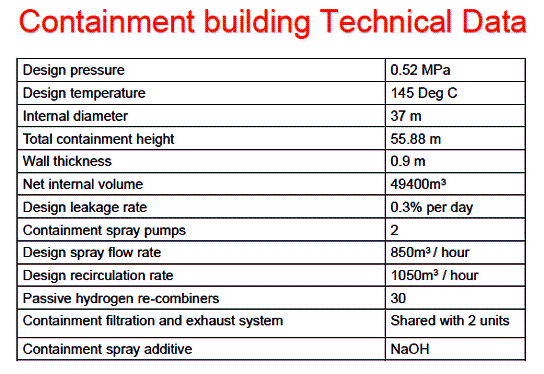 PCTRAN/HPR1000 Windows Mimic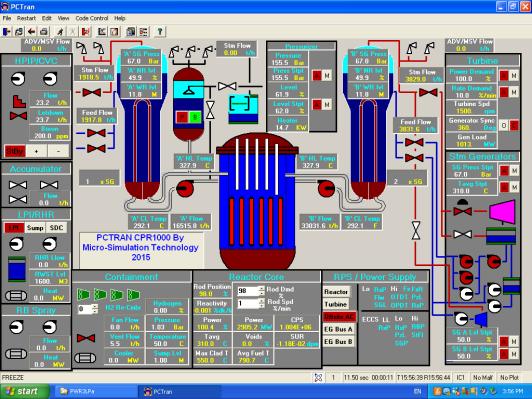 PCTRAN/HPR100 Severe Accident Core-melt and Vessel Penetration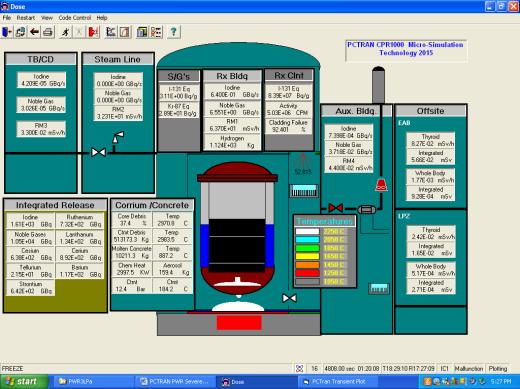 Operational Transient – Turbine Trip Power Runback to 40%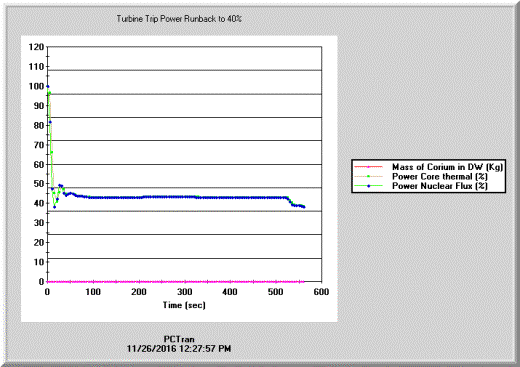 2. Steam Generator Tube Rupture
A SGTR event is simulated with operator action to depressurize the primary by using normal and auxiliary pressurizer spray and cool-down the intact SG's by atmospheric dump. All the transient variables are consistent with the FSAR.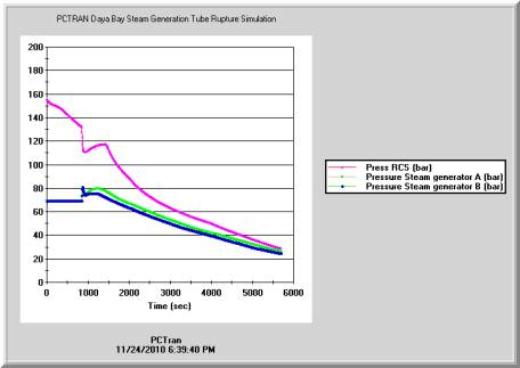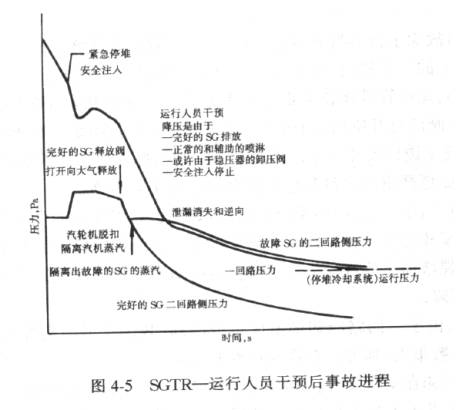 3. Generator Load Rejection
A generator load rejection runs back the reactor automatically to 30% power without a scram. All transient variables are in good agreement with the FSAR.